Here at RediDriver®
We've been in the fence contracting business for over 30 years; we are a second generation fence family. We've driven far more posts and built more fences than we could ever count, the hard way. Using a tow behind compressor and a pneumatic driver–towing, starting & stopping, then towing, starting & stopping some more, all the while raveling and unraveling air hoses. So, when we learned about an amazing hose-free, hassle-free gas powered post driver out of Australia from Christie Engineering, we had to see for ourselves.
We learned this Honda gas powered post driver has quickly become a best seller in the rugged outback of Australia because it's gasoline powered, lightweight and self contained. No more pneumatic driver, which means no more towing, starting & stopping, or unraveling. And it works with a variety of fencing posts and fence types, including steel posts up to 3" OD, t-posts, sign posts, u-channel posts, guide posts, tent stakes, some wooden posts, and grounding rods.
Shop Now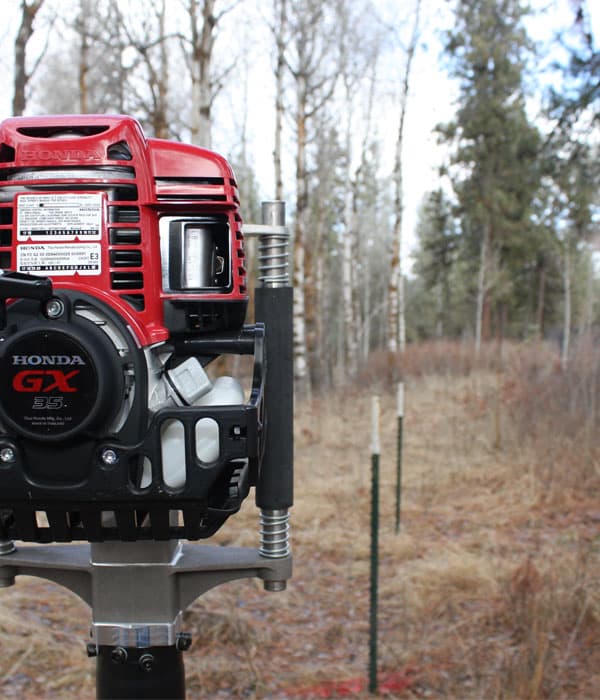 We Offer Two Models to Choose From: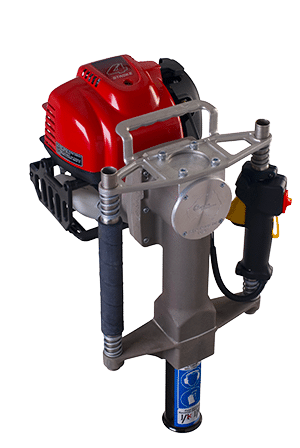 Option 1:
Redi
Classic

52

With a 2" guide tube the Rediclassic52 is perfect for driving t-posts, smaller fence posts, grounding rods, anchors, and rebar.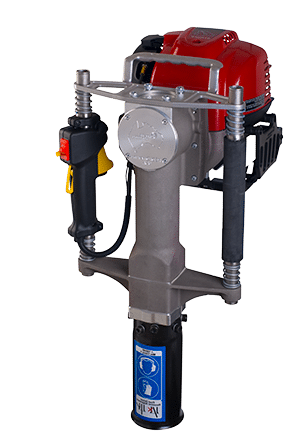 Option 2:
Redi
Boss

78

With a 3 1/8" guide tube the Rediboss78 is perfect for driving larger fence posts, sign posts, guide posts, round wooden posts, silt fence, and tent stakes. Reducer sleeve is included so you can drive all your post sizes with this one simple driver!
Exclusive accessories that we offer for custom applications:
handle extension kits

adapters for profiles over 3″

custom adapters for U-channel sign posts

custom adapters for Carsonite type guide posts

variety of reducer sleeves for different profiles
custom adapter for square metal posts
all accessories and adapters are made in the USA
Shop Options Now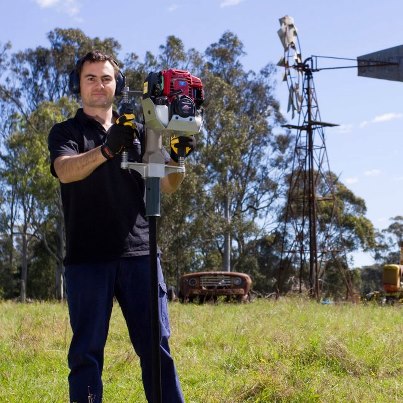 We are first and foremost an engineering company. Our reputation for high quality equipment is well known, in Australia and internationally, we turn good ideas into great equipment.
If it's not stamped "Christie", it's not one of ours. We are Engineers and innovators, manufacturers of reliable, quality equipment that we design, we do not make copies of ANYTHING.