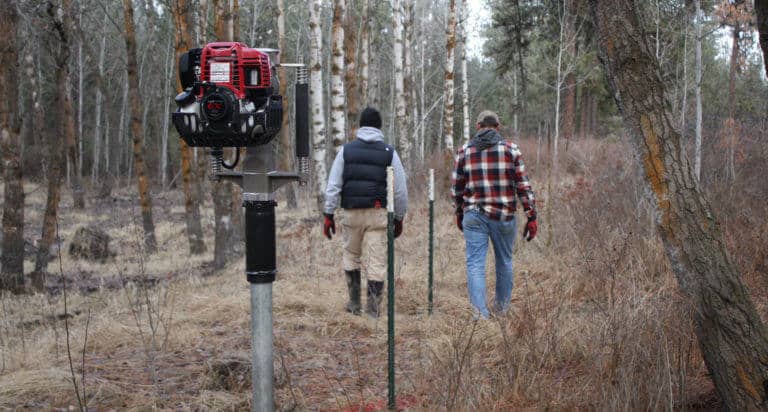 No Hoses, No Compressors, No Hassle
Change the Way you
Drive Things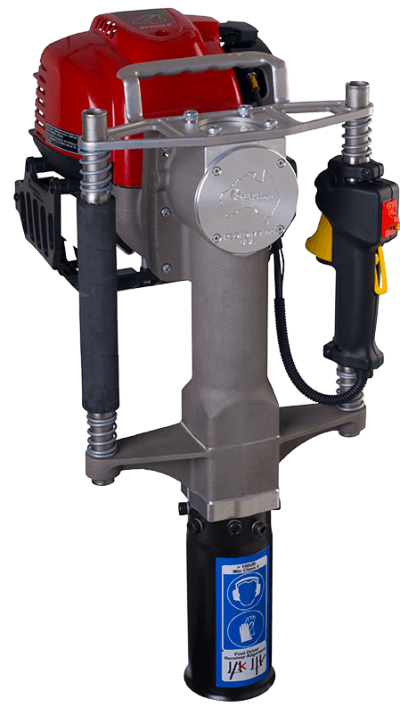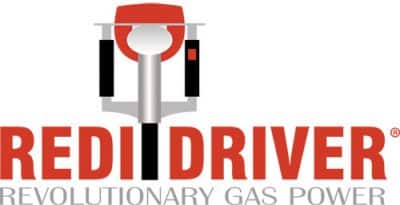 is America's Best, Gas Powered Post Drivers
Don't be disappointed by the cheap knockoffs.
We deliver commercial quality & extreme durability with industry leading & exclusive 3 year warranty!
Shop Now
1st on the Market,1st in Quality & 1st in Service
Build a fence faster and easier than ever before with the new RediDriver® gas powered post driver. Here at RediDriver®, we believe in simplicity and performance! We are a second generation fence family that understands the industry and knows the value of simplicity to save money and time. We offer simple systems that cover a wide variety of applications.
Learn More
What Customers are Saying
" I received my replacement engine yesterday, and I installed it on my driver today.  The new engine started on the first pull of the rope. It purred like a kitten. I'm so happy and satisfied, with Redi driver's customer service and support.  Thank you again, for the purchase, and the support you provided me! I can't say enough good things about your company, and the customer support y'all provide!  Thank you! "
- Joel Street
" WOW! Just got home to find my Redi Driver... I'm astounded, I have never experienced such outstanding customer service. You guys get the Nobel Prize for outstanding customer service. I can't tell you how fond I am of this tool, despite always being very careful with it this accident still happened. Needless to say we had a meeting at work and discussed the events that led up to this accident. Thank you very much for your rapid response and impeccable service. "
- Kenneth Westbrook
" REDI driver is the only tool that performs with out failIt is the best driver! we also had rhino gas & air PD50; we sold them as the teams simply don't like them.  We have used some of the china ones and they seriously lasted about 1 Month. we are pounding average of 100 pipe a day. We will never use anything but REDI driver; Proven in our company, that's my review! "
- Chad Derkson
" WE ARE 100% SATISFIED AND WOULD RECOMMEND PEOPLE TRY ONE! Our Christie post driver has driven in over 30,000 star pickets from Nyngan to Cunnumulla with no worries, From rocks to clay, Black flats to red plains and it has just kept on donging. There are no hoses or cords to get tangled up in, you just start it up and go. It's a one man job and has done up to 100 star pickets per hour, saves on time and labour. We are 100% satisfied and would recommend people try one. Thanks Jacko & Melain. "
- Jacko & Melain
" A REAL HELP…HAS PERFORMED AS ADVERTISED! I must say it has been a real help to us already and has performed as advertised. I am building a vineyard in N.M. and have to pound over 8k posts, and your driver has kicked butt so far. Overall a great addition and my guys fight over who is going to run the machine…Kudos! "
- William Jackel of Pueblo of Santa Ana Vineyard
" SUCH AN INSPIRED PIECE OF ENGINEERING! Thank you very much for the repair to my driver. I really appreciate your generous commitment to your excellent machine, it is such an inspired piece of engineering, and it's really great to have it in full operating order. "
- Jeremy Wilson of Beef with Flavor
" EVERYONE WAS IN AWE OF THIS NEW FOUND TOOL! The pounder was tested the day it was delivered by 3 of my post installing crew, everyone was in awe of this new found tool. Next day was post installing day, over 150 posts were installed in less than an hour. Posts were laid out in pre-determined locations, stood up and then we install approx. 15 posts, then operators were traded off. The first posts the operators installed there were grins from ear to ear and it got hard to get the pounder from 2 of the operators. We would install a post and just lay on shoulder and walk to next post. This tool exceeded every expectation and I have to thank you for helping the school system with the reduced price. It is so nice to know there are people like you; that trust someone on the phone you have never talked to. Many many thanks. "
- Statz Bros. Fencing
" JUST WALK FROM POST TO POST! I've spent 30+ years in the fencing industry and always wanted an easier way to drive posts. A pneumatic driver, with hoses and a compressor in the back of my truck, it's such a pain. Even worse, hand driving when there isn't room around the fence. But now there's Redi Driver. It's light, self-contained, and powerful like a pneumatic driver, but without the extra equipment. Just walk from post to post! I've driven over 500 posts on a gallon of gas, in half the time! "
- Star Fence Inc
" WHY DIDNT SOMEONE COME UP WITH THIS EARLIER! With all the advancements today, I can't believe someone didn't come up with this before. A fence post driver that doesn't need a hose or a compressor. Now there's no more setting up the compressor, unwinding the hose, pounding a post or two, then moving the compressor, untangling the hose, pounding a post or two, and so on and so on and so on. The Redi Driver rocks! "
- Dalrip
" WE FOUND THE GOLDEN TOOL! The Texas Hill Country is gorgeous, but the ground is really rocky. I researched for months to find a tool that would make driving posts easier and faster. We found the golden tool: the RediDriver! It'll drive through caliche and hard ground. It won't drive through a solid rock, but it makes driving T-posts amazingly easier!! Now my guys fight over being the post-driver man of the day. I highly recommend the tool! "
- Collins Farm & Ranch wrote:
" THESE UNITS ARE TRULY REMARKABLE! We own 6 of the Christie Engineering petrol post drivers (known as the RediDriver in the USA). They have been a major asset in keeping laborious post driving obsolete and keeping the meters going up in some of the most difficult terrain and work conditions….No complaints from our fencing teams and no down time on the drivers. The first driver we purchased has now driven in over 7500 star pickets with 90% of those pickets being erected in hard rocky grounds. These units are truly remarkable, designed and constructed to perform and last in the harshest of environments and with the biggest work loads. "
- Green Tree Fencing Pty Ltd
" EMPLOYEES REALLY ENJOY USING IT! The Redi Driver has really made the job of driving ground rods much easier and simpler. It seems the employees enjoy using it, too. We've included our second video as a testimonial here. The first video had some swearing in it because we were so amazed at how the RediDriver worked (as in, "This thing is @#*&@ awesome!"). "
- Larson Digging Inc
" WE HAD TIME TO BUILD A 1000 FEET! It's hard to admit, being strictly old school; the Redi Driver does its job well! We drove 177 posts from 10:30-1:30 with a 1/2 hour lunch, a minute a piece with laying them out. This driver's like "The Little Engine That Could." "I think I can, I think I can…. I knew I could, I knew I could…." We had time to build 1000 feet, then stretch another 1300′ to prep for the next day. "
- David at Build a Better Barbed Wire Fence
" PAID FOR ITSELF IN LITERALLY 3 DAYS! I would like to take this opportunity to commend you on an excellent product. We recently purchased the 3″ version for a very large project we are working on. We started the project utilizing sledge hammers and quickly realized this was not the way to go. The Redidriver paid for itself in literally (3) days. It is quiet, easy to use and very reliable. We are very satisfied with our purchase. "
- Tom at Hollandia Produce
" WE MADE THE RIGHT CHOICE! Aloha Mark & Lorri, just a quick note to tell you the driver arrived without a problem. My all volunteer crew loves the unit. They were a bit upset with me when I told them I have had it for a month and did not bring to the sites. It is working great. Now that I know it is a must on the job site, I am making a container for it. We always work in the sand. We find the noise to not be any problem what-so-ever and the same with the vibration. Thanks again for a well engineered product at a very fair price. Mahalo "
- Bob Richardson at South Maui Volunteers
" WORKS BETTER THAN ADVERTISED OR EXPECTED! By the way, I may have told you this before, but this thing is absolutely incredible. I am driving 3′ of a 10′ long post into the ground in 20 – 30 seconds!! Rarely does a piece of equipment work better than advertised or expected…this does! "
- Brian at Vesper Vineyards
" ONE OF THE BEST MACHINES I'VE OWNED First I wanted to tell you that the REDI Driver Boss I purchased from you is one of the best machines I've owned. We rebuilt a large corral system and used the REDI Driver to driver 3″ posts 4′ into the ground. Doing the same with our skid steer driver has always been difficult trying to maneuver around the existing panels and alleyways. Not only that, we felt we could control the pipe and keep everything plum much easier with the REDI Driver. Great Machine! "
- Steve Freemen
" I JUST WANTED TO LET YOU KNOW I AM A LIFETIME CUSTOMER! The customer service and product at Redi Driver is A+ in my book. I have been able to secure numerous contracts building fences in south Texas due to the Redi Driver. My crews are installing and completing around 4000LF of fencing a day. We currently hold contracts on over 50 miles of upcoming fence that needs to be build. This was un heard of before the Redi Driver. It was hard bidding this type of work and keeping good help because my crew dreaded pounding posts all day long. This product literally has paid for it self in 3 days of work. But we have used it for over a year now and it does nothing but make my company money every time I use it. I just bought my 2nd unit and hopefully will buy a 3rd one soon! I am proof that Redi driver stands by there 100% satisfaction guarantee. If you have any questions or concerns about buying a Redi Driver please feel free to call me. I have definitely broke in my share of drivers and would recommend for anyone that has ever, or plans on ever building a fence or driving posts in the ground, to have a Redi driver on hand to use. "
- Justin Hitchcock, CEO at JTEX Contracting
" 5.0 out of 5 starsAmazing and Blows the competition away! I own this Redi Driver and have used it to punch t-post in the most rocky unforgiving ground imaginable. I also own the Chinese knock off by Titan that you can pick up fo 400 bucks. There is literally no comparison. The Redi Driver is way lighter and drives the post so much faster. The Titan is heavy and gets stuck on roots an rocks. Don't get me wrong, the Titan works better than doing it manually, but if you have hard rocky soil, spend the extra cash and you sink the post at least 5 times faster. Not to mention you wont get stuck on rocks and roots requiring you to relocate all the time. The Redi Driver is an amazing tool. I've lived on property for the last 20 years and have put up thousands of feet of fence and there is really nothing out there that beats it. My property is very hard to access in places but the Redi driver is light enough so that lugging it around isn't a chore. It is really fuel efficient as well. I had to refil the Titan pounder every 13 or 14 t post in rocky soil. The Redi Driver would do about 30 before needing a refil. And the engine is a lot smaller on the Redi Driver. I astonished at the difference between the two. I wish I could take the titan back or maybe I can just sell it to someone who needs to pound post into top soil. "
- From Amazon customer
" REDI Driver has revolutionized the way we install… Redi Driver has revolutionized the way we install temporary fence. The ability to access all areas of a jobsite where we couldn't access with a pneumatic hose in the past, makes for a more secure jobsite… not to mention saving us time and money. Gas powered is definitely the way to go! "
- Dan Voci of American Fence
Residential
We offer a selection of products that you can choose from to get the most out of your RediDriver®. Our products are made for Residential clients at Commercial quality!
These include, but are not limited to:
Farm fence
Backyard fence
T-posts
Fiberglass rods
Wooden posts
Steel posts
U-channel posts
Shop Selection
Commerical
Our products are bundled specifically to ensure that your organization has what they need at the price that they want. Our Commercial Selection is just what you need!
These include, but are not limited to:
Steel fence
Temporary fence
Sign posts
U-channel posts
Grounding rods
Erosion control
Silt fence
Guide posts
Dock pilings up to 4"
Rebar stakes
Tent stakes
Tree stakes
Shop Selection